About Us
Mission Statement
To assist our clients in the management of their insurance and investment portfolio by providing solid risk management advise, excellent products and exceptional service; while providing a superior work environment for our employees.
Company Profile
At Szakowicz Group our concepts and approach are incredibly unique to those of the industry. With clients operating internationally and across all industries, our focus is on helping our clients manage their insurance, risk and investment portfolio.
We realize that that every big act was at one time small. That's why we are proud to offer our innovative list of services to everyone from small owner/operators to large public and private companies.
Dedicated to a higher standard of excellence, we look to establish a firm relationship of mutual trust and service with the goal to reduce potential risks. Our pledge is to provide you with professional and dedicated service.
Our Associations
Ability to Place Coverage: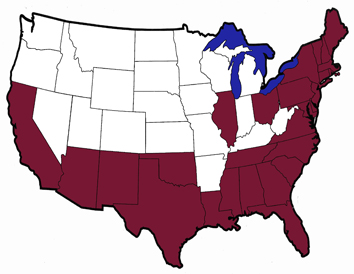 Ability to place coverage in the following states-
AL, AZ, CA, CT, DE, FL, GA, IL, LA, MA, MD, ME, NC, NH, NJ, NM, NY, OH, OK, PA, RI, SC, TN, TX, & VT
Put our expertise to work for your coverage needs when you contact our Brooklyn, New York, insurance brokerage for a consultation.